I love designing monograms.  The process entails creating two letters and then entwining or connecting them in a visually compelling way.  My own monogram (R and S) appears here (to the left…to the left…).
This monogram, which I just finished, will be the logo for a local photography studio.  The initials are M and F.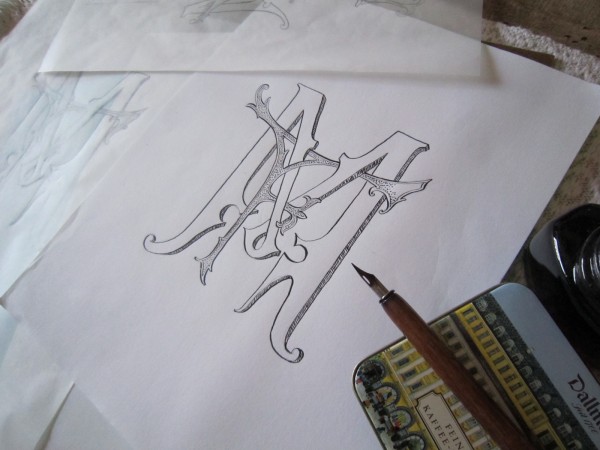 The new chalk walls I just completed at Le Gourmand – 152 Spadina Avenue.
The images are French agricultural woodcuts from the mid 1800s – A farmer with his scythe, a woman with a bundle of wheat on her back, and a milkmaid…