The restaurant at the Whitney Museum, 'Untitled', had chalk walls that were desperately in need of revamping.  Together with chef Chris Bradley, who runs the place, a plan was conceived around the idea of empty frames that echoed the 'untitled' theme…works of art without names…beautiful frames without works of art in them….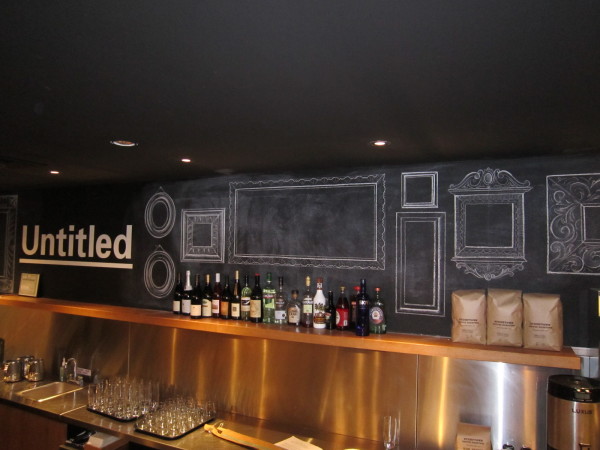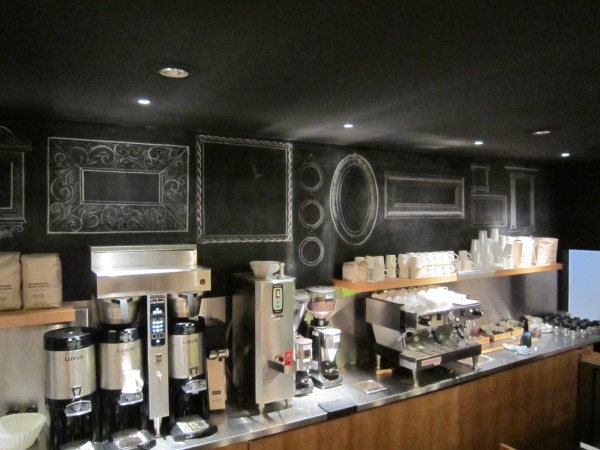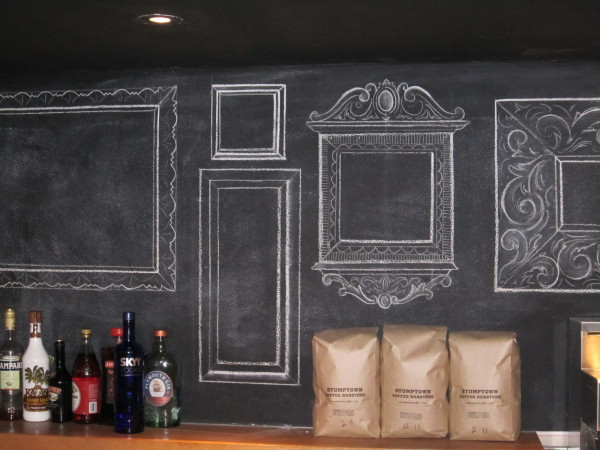 Sam Gundy of Olliffe Butchers in Rosedale came up with a great idea for their chalkboard.  Before and after:
BEFORE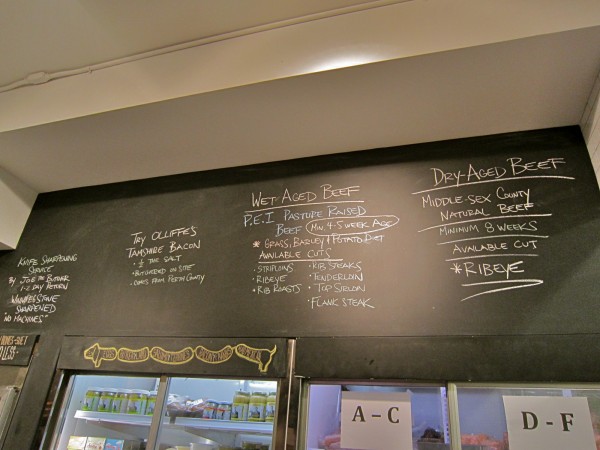 AFTER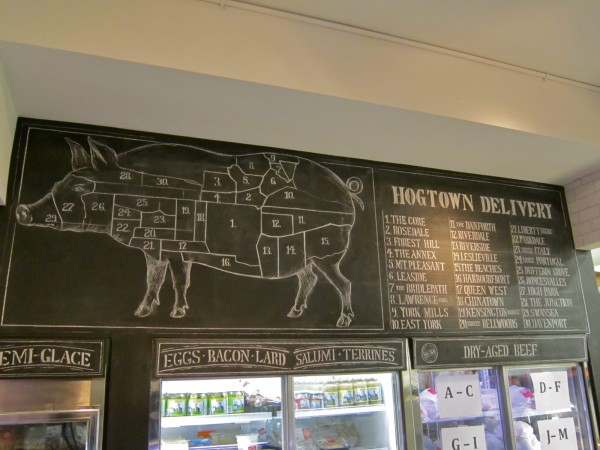 My latest chalk wall at a local advertising agency here in Toronto – Brainstorm Group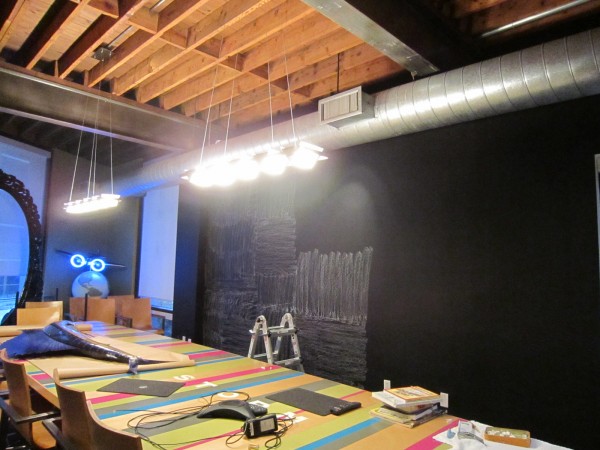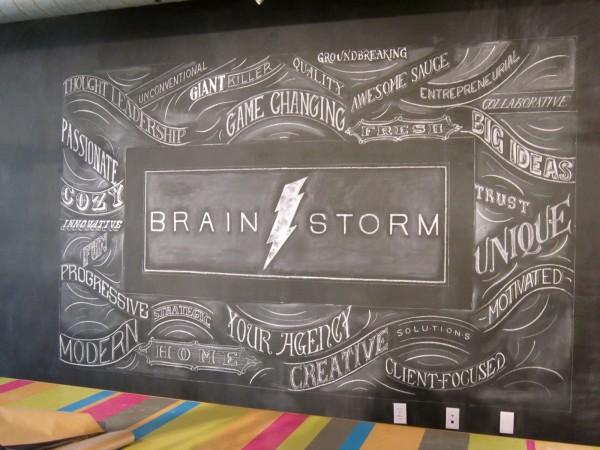 Thanks to Alex Laws of Chatelaine Magazine for the interview and feature in the holiday issue!