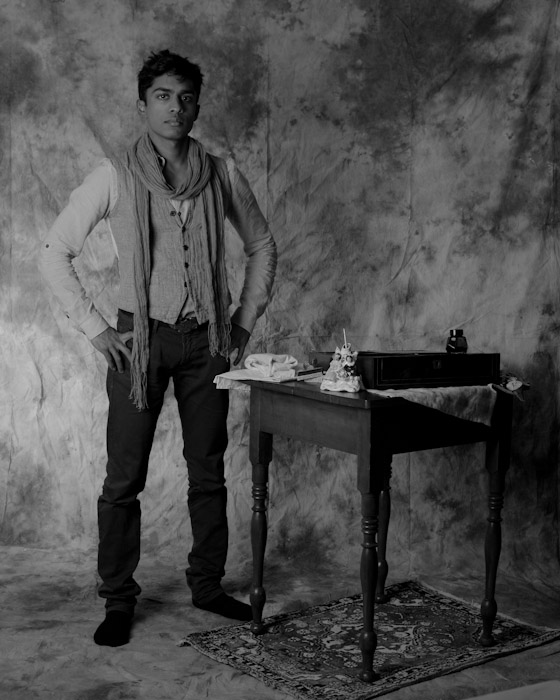 Photo credit:  Christian Humphrey
ABOUT  12 years ago I came across a pile of old letters, written in the mid 1800's.  I was fascinated with the beauty of the penmanship and began to copy the style of writing using my pencil, at school.  I switched to ballpoint pen a few years later, but it was only when I discovered the original pens used for this form of writing, wooden pen-holders with tiny metal nibs, that my writing began to flourish.
I've developed my own, unique style of calligraphy based on penmanship styles from the past few centuries.  Over the years I have, casually, honed my skills while writing countless pieces of correspondence by hand.  I am inspired by the tools of the trade; all of my work is done on an antique cherry and birdseye-maple work table, dating back to the 1820's.  On this table sits my antique rosewood writing slope – a box which opens up to reveal all the necessary accoutrements I require; nibs, ink, paper and sealing wax, all stored in the various compartments inside.
Thanks for visiting my site and reading about my work.  Hand-written correspondence is beginning to have such a special role in this digital world we live in.  If anything, I hope I have inspired you to turn off your computer, put aside your cell phone, and perhaps write down a few words to someone you care about – the old fashioned way – with letters in ink.